Are you an avid gamer, video game enthusiast, or just someone who likes to keep tabs on the video game industry? Then you know what a big year 2022 will be with all the anticipated new releases already announced. Many are sequels or new installments to successful franchises, but quite a few original titles are also debuting. We're still not that close to January, but we're counting down the days until the new year comes, so we finally see what these new titles have to offer.
But what exactly are these fresh new titles being released soon? PlayEdge reports four of the most important video game releases of 2022 down below.
Pokémon Legends: Arceus
One of the most anticipated titles of the year is debuting first. The newest installment in the wildly successful and long-running Pokémon franchise, Pokémon Legends: Arceus, will be available for purchase on January 28th, 2022. The gameplay is predicted to be similar to previous installments – players will accept quests from non-player characters, or NPCs, to complete and collect various Pokémon creatures to use for battles along their journey.
However, what makes this game unique is the setting. In this Arceus, players can explore several new locations, including a bustling, rustic village called Jubalife and the Sinnoh and Hisui regions. This game will be available for the Nintendo Switch console and can already be pre-ordered from the official website.
Life is Strange Remastered Collection
Life is Strange has certainly made waves in the gaming community with its incredibly successful initial release and warm critical reception. Players are impressed by the gripping mystery, exciting adventure-style gameplay, and compelling storytelling. It has even won seven awards, including the 2016 BAFTA Games award for the story and the 2015 Global Game award for best adventure. Now, on February 1st, 2022, the remastered edition will be available for all supporting consoles, with even more impressive graphics.
While the original release was already well known for its stunning graphics and world-building, the remastered edition is expected to blow fans away with even crisper images.
God of War Ragnarök
The ninth installment of the very successful action-adventure series for Playstation, God of War, is not officially announced. However, fans expect it to be available within the first few months of 2022.
Titled God of War: Ragnarök, it is a continuation of previous games based on Norse mythology. Taking place in ancient Norway, players will fight battles against various enemies during the apocalyptic period of Norse mythology, also known as Ragnarök.
This game has already been highly anticipated by experts in the gaming community for quite some time now and is expected to be a crowd-pleaser. However, people are anxious for a trailer before they decide how successful the game will be with audiences.
Saints Row
The new Saints Row release will be available on February 25th, 2022. A reboot of the previously successful series by the same name from developer Volition, it will immerse players in new storylines and settings. Players can custom design their own player characters and take part in gang skirmishes in the fictional city of Santo Ileso. This action-adventure game supports both single-player and multiplayer gameplay and is available on Playstation, Xbox, and Windows devices.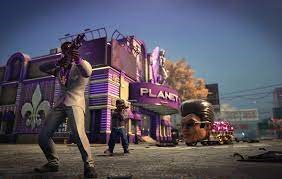 Conclusion
With upcoming releases scheduled for all consoles, there's something new for every gamer coming out next year. From the latest Pokemon adventure to beautiful remasters, there's no denying that 2022 is going to be massive for gamers.
Now that you know about all these upcoming video game releases next year, it's time for you to start planning. Which game are you most interested in playing? Are you going to pre-ordered or wait in line on the release day?